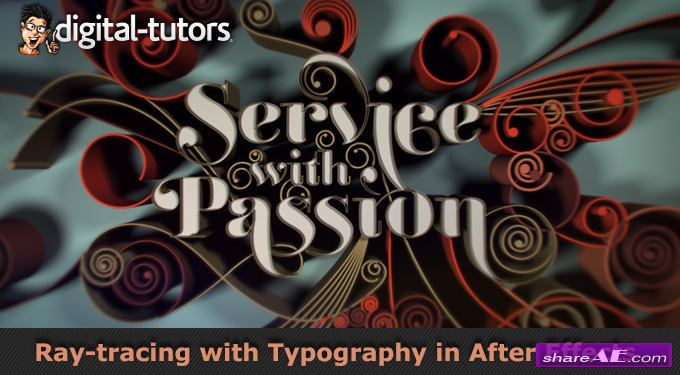 Ray-tracing with Typography in After Effects (Digital Tutors)
English | Team: N/A | .flv | h264, 1280?720, 15.00 fps | aac, 44100 Hz, stereo | 1.27 GB
Genre: eLearning
In this series of After Effects tutorials, we will learn how to use the new Ray-tracing feature in CS6 to create 3D animated typography and shapes.
We begin this tutorial in Illustrator, where we lay the ground work for our image. This creation step contains vital information for how the Illustrator file must be set up for it to work once it has been imported to After Effects. We use a few scripts that speed up our process tremendously for some of the more repetitive and tedious parts of the project.