Sonokinetic - Sleigh Bells (KONTAKT)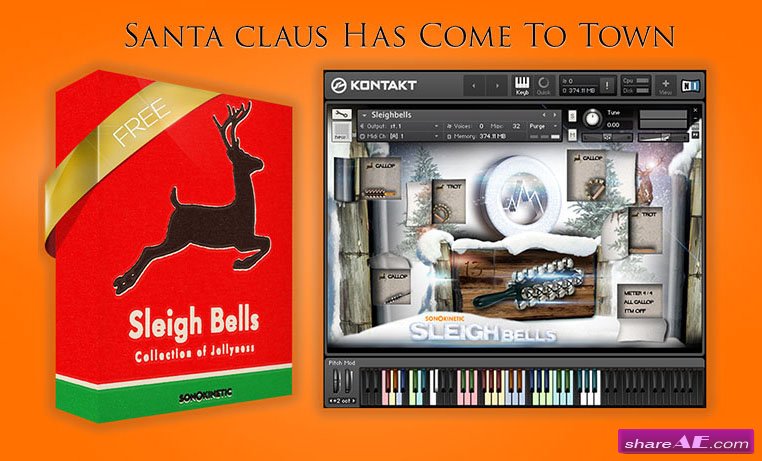 Sonokinetic - Sleigh Bells (KONTAKT)
Format: KONTAKT
Quality: 24 bit 44.1 kHz stereo
Q: What does every Christmas track need but has been sadly overlooked by most sample developers?
A: Sleigh Bells
Q: What are Sonokinetic going to do about it?
A: Program a ridiculously comprehensive collection of tempo-synced sleigh bells.
So for this special package, we donned our comedy Santa hats and recorded 6 different sizes of sleigh bells, ranging from just one bell to a 25 bell stick. The samples were captured using apogee hardware and a violet audio flamingo stereo microphone.
We're providing loops in two tempi. Using Kontakt's Time Machine function and our in-house developed ITM (Intelligent Tempo Mapping) the loops will adapt to your carol seamlessly. We have captured two meters (3/4 and 4/4) and two feels… straight(ish) called 'trot' and a shuffle-feel 'gallop' which Rudolph tells us keeps him in perfect sync with the other reindeer.

Information
Members of Guests cannot leave comments.