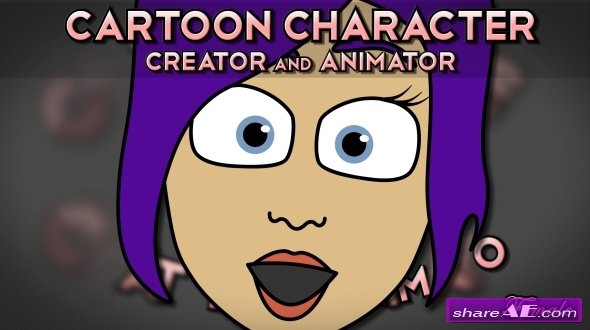 Cartoon Character Creator / Animator (Female Head) - Project for After Effects (Videohive)
After Effects CS5, CS5.5, CS6 | Resizable | aep, Tutorial | 560 Mb
Create and animate your own cartoon characters with this powerful and intuitive After Effects project file!
Choose from 40 different hairstyles, 35 face shapes, 40 noses, 20 eyebrows, plus a large selection of mouths, eyes, ears, and even eye-wear. Or you can create and animate your own custom facial features. You'll get incredible control to select and customize any item with easy to use expression-driven sliders and color pickers. Then just place your characters in the scene and you're ready to animate!