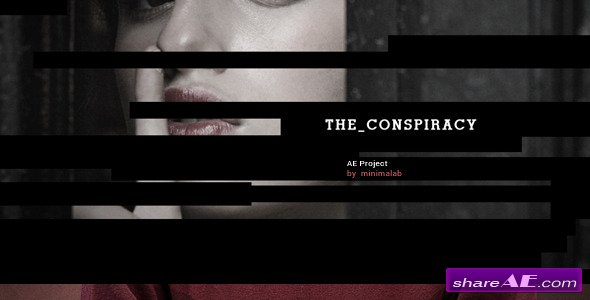 Videohive The Conspiracy After Effects Project
HD 1920x1080 | Adobe After Effects CS3 CS4 CS5
UPDATE 7 Jan 2013 : Works with After Effects CS6.
Only for CS6. We have to remove the Displacement Map effect because it made the error that can't use with CS6. But every design still the same. The Displacement Map effect is making the pixel of picture slightly.