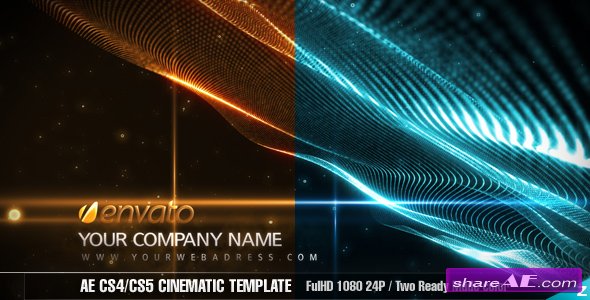 VideoHive Cinematic Template After Effects Project
After Effects CS4 CS5 | 1920x1080 | 160 Mb
Hey Folks, Long time no post, but here's one:)
Hope you will like My Brand new Cinematic Template. Perfect sequence to give your audience a theater experience with an uplifting atmosphere & catchy visual FX fully made for High definition .

Native resolution is Full HD1080 /24p. Template runs for 1mn18sec.