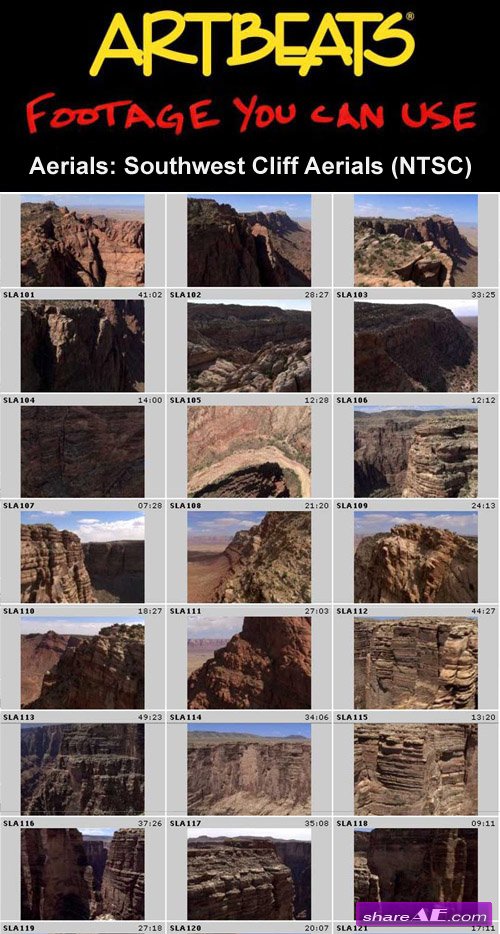 Artbeats - Aerials: Southwest Cliff Aerials (NTSC)
720x486 30fps NTSC | Interlaced | QuickTime (mov) | 4.18 GB

Are you afraid of heights? This collection is all about the drama of some of the steepest vertical drops in the country. Fly 100mph three feet above the ground right off the edge of a canyon rim and look 1000ft below. Get up close and personal to the Echo Cliffs, Marble Canyon, Little Colorado Gorge and Hurricane Cliffs. Includes the most dramatic aerials we've ever produced, all Gyron stabilized for ultra smooth rides. Collection contains 31 clips.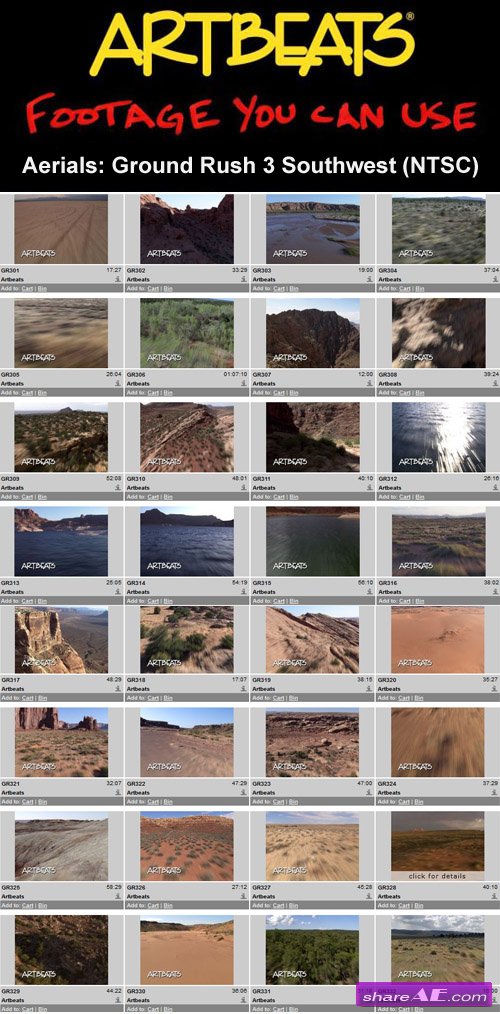 Free Download Artbeats Fooage - Aerials: Ground Rush 3 Southwest (NTSC)
NTCS 720?486 29,97fps | Progressive | QuickTime (mov) | 5.54 GB

Gliding, speeding, skimming, rushing - none of these words begin to describe the shots you'll see in this footage where you can practically feel the weathered ground of the U.S. Desert Southwest whizzing beneath you! Hang onto your seat as valley floors, brushy mesas, flat desert rumpled with sagebrush, or dark water rush below and weathered canyon walls, outcroppings, ruddy buttes and painted skies provide distant, dramatic backdrops. Gyron stabilized for ultra smooth footage. Collection contains 38 clips.