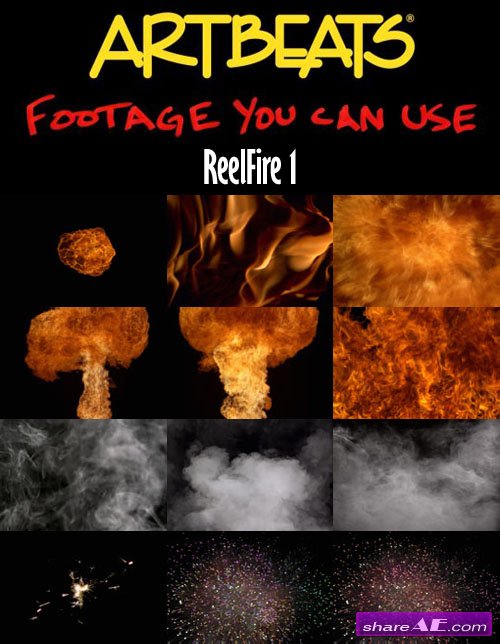 Artbeats - Effects: ReelFire 1 (PAL)
PAL | 720?576, 25fps | Progressive | QuickTime (mov) | 563 mB

Need to get your project fired up? You'll want this collection of blazing bonfires, explosions of flames and columns of flames, and fiery flames that leap and dance to be a part of your library. An array of smoky effects includes light, wispy curls to dense, heavy billows. As an encore that you can almost feel and hear, you get fireworks like the "silver spider" and "thundering chrysanthemum," as well as a grand finale extravaganza. At the other end of the spectrum you'll find burning candles with calm auras. It's all here! Some include mattes and many are loopable. Collection contains 29 clips. Be sure to see all of Artbeats ReelFire products for many related options.