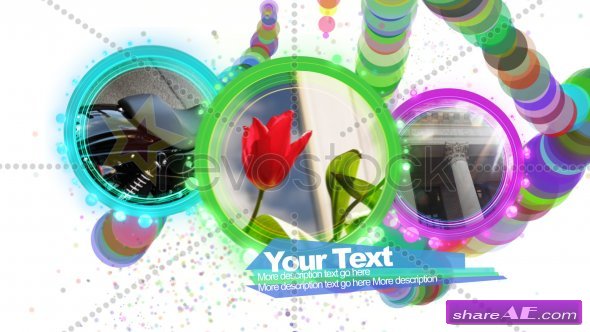 PARTICOLOR Revostock - Free Download After Effects Templates
After Effects CS4, CS5, CS5.5, CS6 | 1280X720 | mov | 7 Mb
Commercials \ Intros \ Opening Sequences \ Credits \ Kids \ Photo \ Video Cubes
Vibrant project with colourful particles creating interesting fast and very slow motion hence giving the whole project a different look. Also every picture plate is specially designed with emitting particles and pulsating lines to give your pictures and text more exciting and great look. Compostions are made as simple as possible so that they can be duplicated to add more information.