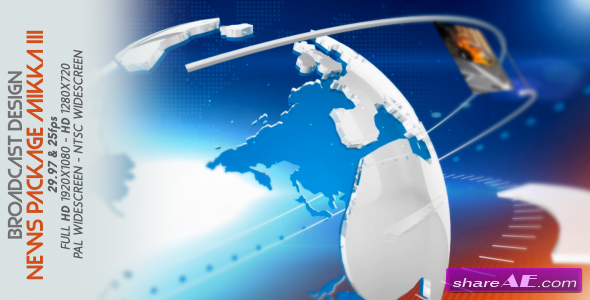 Broadcast Design News Package Mikka III Videohive - Free Download After Effects Templates
After Effects CS3, CS4, CS5, CS5.5, CS6 | 1280x720 | 338 mb
Complete News Identity! Available at 29.97 and 25 fps! Designed at Full HD 1920×1080px, but also I prepared different composition where you can render your projects at HD 1280×720, PAL Widescreen and NTSC Widescreen!