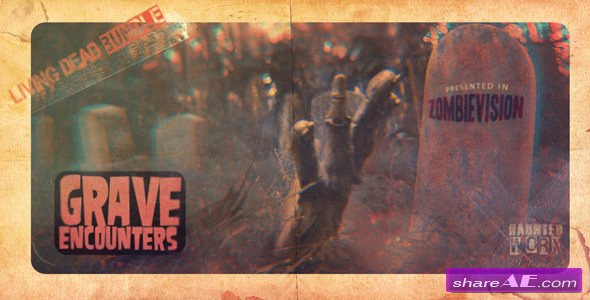 GRAVE ENCOUNTERS: The Living Dead Bundle Videohive - Free Download After Effects Templates
After Effects CS5, CS5.5, CS6 | 1920x1080 | mov | 1.5 Gb
GRAVE ENCOUNTERS: LIVING DEAD BUNDLE: GRAVE ENCOUNTERS is Volume 2 of the new After Effects Bundle "HauntedWorX" series. This is a throwback to old zombie films like Fulci's 1979 "Zombie" and Romero's 1968 "Night of The Living Dead". Whats even better is that this bundle was shot at Evan's City cemetery, the location where George Romero shot the classic zombie film that began all zombie films. Scroll down below to my "Geek Sheet", which shows just some of the shots in the film and the shots in Grave Encounters. This certainly is not a selling point, rather my film geek mentality. Same location, and believe it or not, the same "Cross" prop still sits there. Okay, so enough with the film geek stuff. Lets get back to a bundle that is perfect for your next corporate presentation, wedding video, kids birthday party, kindergarden graduation video, and/or christmas video card! Look no further!